Diecai Hill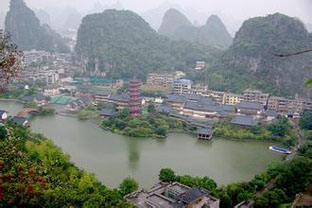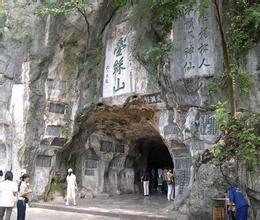 Diecai hill located north of Guilin by the Li River, rises abruptly with an elevation of 73 meters.
Diecai Hill is one of the most popular attractions in Guilin, it is magnificent hill formed of layer upon layer of colorful rocks, look as if it were piled up with stacks of brocade, hence Piled Brocade Hill. a place known for its amazing scenery and stone carvings.
It is said the hill made by skilled girl who made it out of the clouds from the sky.
It consists four small hills, Yuyue Hill, Siwang Hill (All-Direction-Looking Hill), Crane Peak and Bright Moon Peak surround Diecai Hill. Bright Moon Hill is main peak for visit. The main charming scenes are Diecai Hill are Diecai Pavilion, Wind Cave, Stone inscriptions and Could- catching Pavilion.
There is a stone path winding up the hill, on the half top of the hill there is a distinctive Diecai Pavilion,Wind Cave on the middle of the hill, it is strange and unique place of the hill, there are fresh air and cooling wind in the cave all year around. You can find many stone inscriptions and Buddhist sculptures near the Wind Cave dating from Tang and Song dynasties. Beside the cave gate there is Chengyi Marshal's poem refers to "Prefer citizen of Guilin rather than an immorta".
Through the Wind Cave, after some more steps, a journey through more marvelous landscapes, you can congratulate yourself as you reach the Cloud-Catching Pavilion the top of Bright Moon Peak. You will get a great panoramic view of Guilin and have a sense of "Convergence of beautiful landscape".