Liugong old Village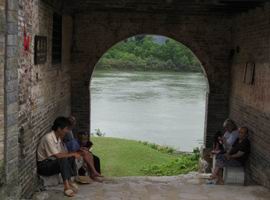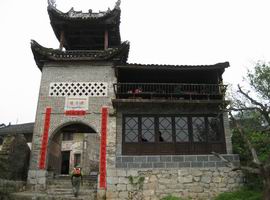 Located on the banks of the beautiful Li River 18 km down stream from Yangshuo and it is really old china, Luigong village has maintained it's cultural identity, traditional architecture and simple farming life.
Liugong is not visited by many visitors. Liugong is special for its old houses, town gate and the 3 colored ponds. Liugong can be reached by bicycle or you could take a motorised rickshaw here.
If you want a taste of real China then Luigong village is well worth the visit. The stone paths, ornate roof tops and the odd pigpen satisfied your photographic spirit. You will enjoy meeting the people and although language was a barrier.
Experience the serenity of this quaint Ming Dynasty village with its 400 year old traditions and history. Step away from the hustle and bustle to immerse yourself in a village.
Sit down to a meal and coffee or take a leisurely stroll amongst the traditional old buildings.
There is an amazing festival that occurs each year. It is the local town's New Year. There are dragon dances, masked men dances and many other activities.