Fuli old Town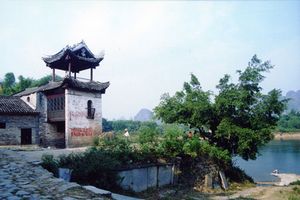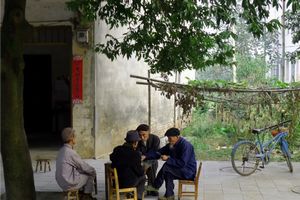 Fuli is a quiet town, 8 kilometers (5miles) east of Yangshuo County. It takes 20 minutes to drive from Yangshuo, Fuli has a history of 800 years. Here you can find nice small factories making painted paper fans. The barber shop, a small local Chinese pharmacy all have some special stories to tell. It has a very pretty landscape as well as local culture.
Fuli is a town with two faces. On one side is the new town which is next to the main road that leads to Guangdong province. On the other side is the old town which is on the bank of the Li River. The old town still has all of its old houses which you can peek into and see the simple lives of the local people. Wandering around the town you will see all the traditional new years' decorations which remain in place for the entire year. A walk around this old town is a very memorable experience. Fuli also has markets on any day of the month that ends in 1,4 or 7.
The market day is for every 3 days, you can see the rows of produces, pots and pans, fruits, vegetables, seeing the people pouring in, hawking and bargaining, is full of vigor and vitality, it is good ideal for tourists to know the customs and habits of the local people. Many are ethnic minorities, and they come to market with their most colorful clothing.
In recent years,local people have made good use of their cultural heritage and developed the painting-fan industry. Fuli Town has become the famous hometown of painting-fan.
Warning - Fuli market attracts a number of pick pockets. Just take your essentials there with you.
There are three ways to get to Fuli town, by bus, by bike and by boat.